The Author for this Article is :-
Logan Brinsmead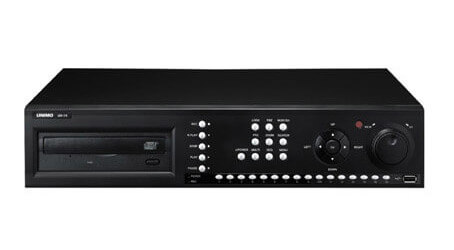 This is the UNIMO UDR-716E Professional Series 16 Channel DVR. It has a fully functional front control panel with a Jog/Shuttle control knob for ease of use. This unit is also fitted with a DVD burner, to add to the number of ways that this DVR can backup the recorded footage.
This model of UNIMO DVR has the H.264 compression with D1 recording. This model is fitted standard with a AV-1000GigB Hard Disk Drive for long term storage. The backup ability for this UNIMO is via the DVD burner, Network connection and the available USB ports. There is a mobile App available to view both live and recorded video. These UNIMO DVRs are Korean manufactured and supported for a total of 2 years.
Specifications



---
The Specifications and Features for the UNIMO UDR-716E are as follows. It has the Advanced H.264 Dual Codec Video Triple Streaming Network and MJPEG. A high resolution VGA output, there is 2 main BNC composite output and 3 BNC spot monitor outputs, with loop output from each camera, for daisy chain outputs. Real time live viewing and recording at CIF at 400fps. It has a builtin front loading DVD RW also 2 USB ports for both backup and full mouse control support. Multiple speed playback and frame by frame playback via the Jog or Shuttle control knob. Extended storage via the SATA HDD storage with two HDD with all able to store 2TB and over. Smart device support via the provided App, with control over live viewing, playback and PTZ control. IR control and mouse control over all functions of the UNIMO DVR. There are 4 audio inputs and 1 audio output. External keyboard control, CMS is available for up to 128 cameras. The UNIMO UDR-716E 16 channel DVR is manufactured in Korea and comes from new with a 2 year (24 month) Warranty.